Kids love these cookies because it's fun to say the name. But they're for grown ups too. Made from a simple cookie dough rolled in cinnamon and sugar, these Snickerdoodles will be a favourite with kids of all ages.
A friend once told me these are his favourite cookie so I decided I'd make a batch for him for his birthday. I looked online for a good recipe and found quite a few that said "the best Snickerdoodle recipe" or "the ultimate Snickerdoodle cookie recipe" and even one that claimed they'd worked on the recipe until it was perfect. Basically, they were all pretty much the same recipe. And I wasn't thrilled with the result. The cookies were too soft. And many had so much cream of tartar they actually tasted sour.
So I went to the expert. My mom. She pulled out her recipe which came from the Monarch Flour Cookbook. It had far less cream of tartar and the cookies turned out perfectly. Crispy on the outside with a slightly soft centre. And that crinkled top sparkling with sugar and cinnamon. I think they taste like cinnamon Timbits. If you're not from Canada, Timbits are made at the most popular donut shop in the country, Tim Hortons, and are donut holes.
Jump to Recipe
How do you make Snickerdoodles?
The interesting thing about this Snickerdoodle recipe is that all the ingredients are combined at once with half the flour, then the other half added after. Which is a little different than the usual creaming sugar and butter together then adding sifted dry ingredients. I have no idea why but I follow the directions and they come out perfectly every time.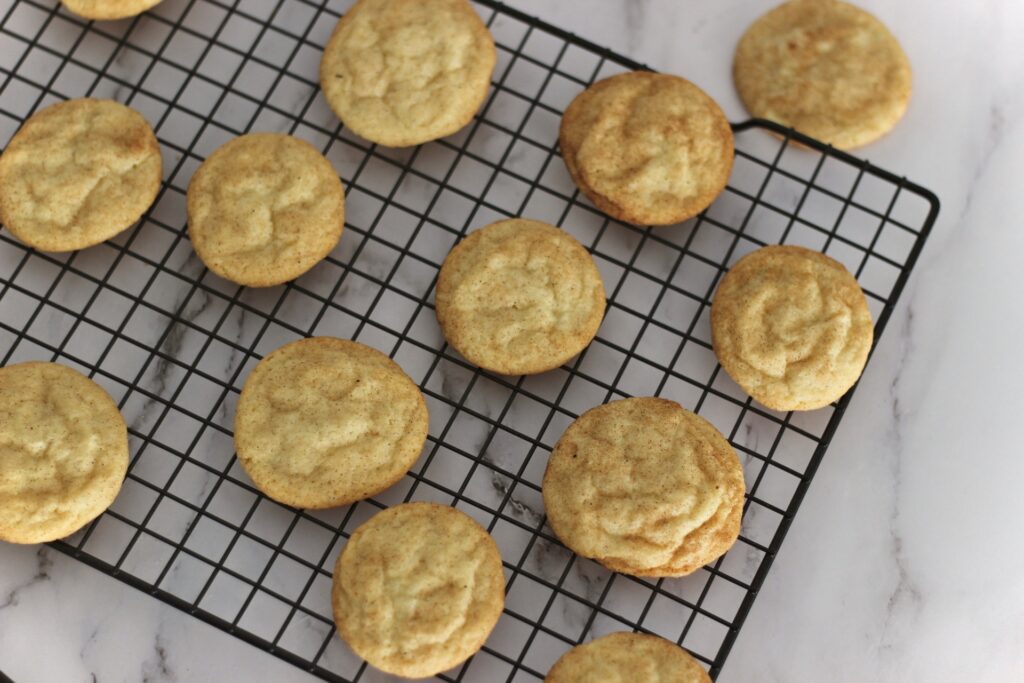 The "secret" to making Snickerdoodles is to chill the dough for about an hour before rolling into balls. OK, it's not a secret. But it really does help, otherwise the dough is too soft. Then toss them in a sugar and cinnamon mixture and roll them around so they're totally coated.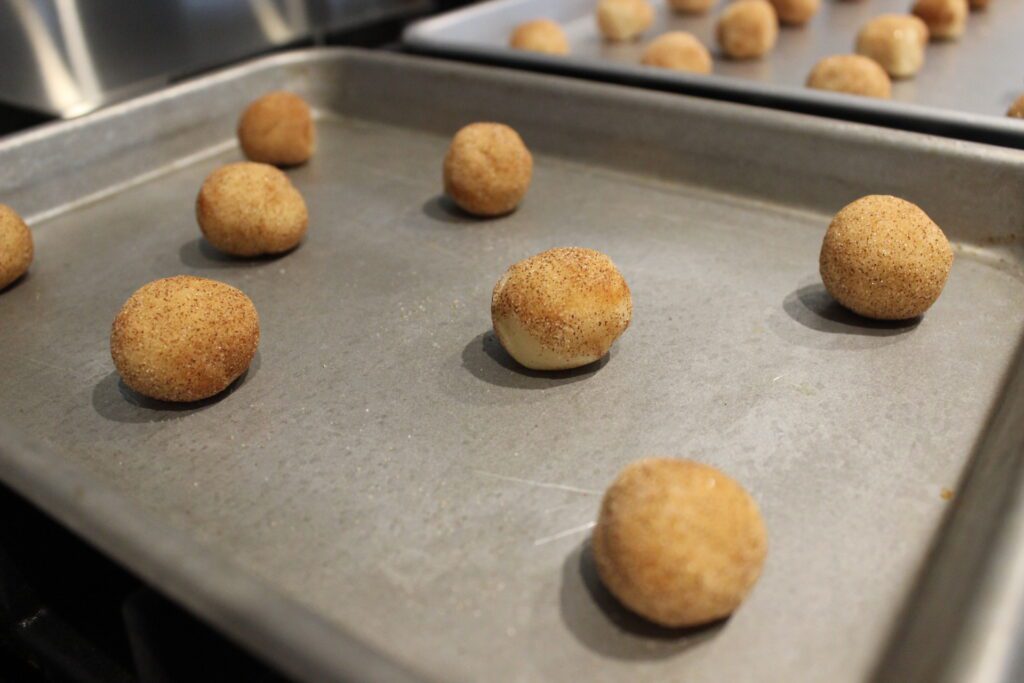 The recipe says "Makes about 36." And guess what? In this batch there were 37. I'm a Snickerdoodle making rockstar. The secret to perfectly cooked cookies in most cases is not to over bake them. Including these ones. You want the edges to be slightly crispy while the inside is still chewy.
Once they're cooled, store them in an airtight cookie tin or zipper lock bag. They make great gifts if you can part with some.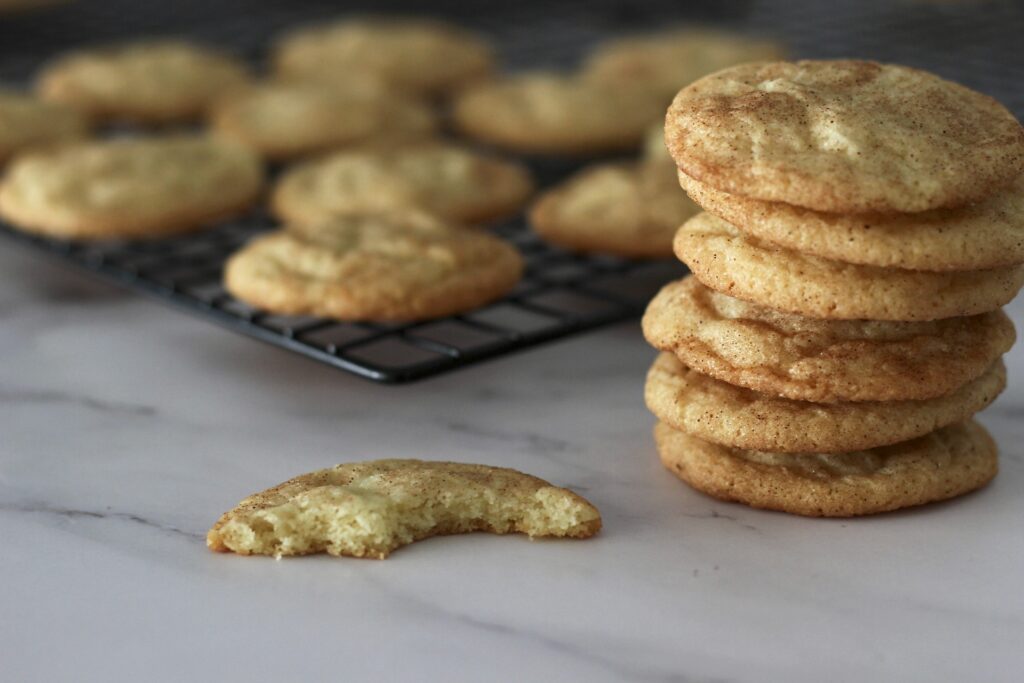 Here's the recipe:
Snickerdoodles
Retro cookie recipe with cinnamon and sugar
Ingredients
½

cup

butter

room temperature

1½

cups

all purpose flour

1

cup

sugar

1

egg

½

tsp

vanilla

¼

tsp

baking soda

¼

tsp

cream of tartar

2

Tbsp

sugar

1

tsp

cinnamon
Instructions
In a mixing bowl beat butter on medium-high speed for 30 seconds.

Add about half of the flour, 1 cup sugar, the egg, vanilla, baking soda and cream of tartar. Beat till thoroughly combined. Beat in remaining flour. Cover and chill for one hour.

Roll dough into balls about 1 inch in diameter. Combine 2 Tbsp sugar and 1 tsp cinnamon in small bowl. Drop dough balls into sugar and roll around until completely covered. Place on an ungreased baking sheet at least 2 inches apart.

Bake at 375° for 10-11 minutes until edges are golden.

Cool cookies on a wire rack.
Print Recipe
you might also like these cookie recipes