I'm not sure how far back this recipe for Cookie Jar Gingersnaps goes but it's the same Gingersnap cookie recipe my mom, grandmother and great grandmother made. Retro recipes are the best. They're usually uncomplicated and have survived the test of time. No weird ingredients like quinoa or gluten free almond flour. Just good old fashioned regular stuff like flour, eggs and molasses.
Jump to Recipe
My aunt Gale sent me this recipe for Gingersnaps in a Christmas card a few years ago along with another blast from the past recipe. I don't bake a lot of cookies. Not because I don't like them but because I'd eat them all. This Gingersnap Cookie recipe is kind of a lazy alternative to making gingerbread men. No rolling out or cutting. Just roll into balls, dip in sugar and bake. While they cook they get a crackly top and glisten with the crystals of sugar. And that smell…..reminds me of childhood.
Gingersnap cookie dough is pretty stiff so if you have a stand mixer it's a bit easier. But you can also work on your arm muscles and mix the dough by hand.
Take your egg out of the fridge to let it warm up to room temperature. This just helps it incorporate better into the ingredients. If you're boiling or poaching an egg or other methods where you want it to stay together, cold right from the fridge is best.
Sift together the dry ingredients. Except the sugar. Preheat the oven.
Measure the shortening. You can use a little science to get an accurate measurement of any fat based ingredient like lard, peanut butter, butter etc. Just fill a large measuring cup with cold water to a certain measurement and add the shortening and watch the water line go up. If you need 3/4 cup of shortening, fill the cup to 1 and 1/4 cup cold water, immerse the shortening in until the water line reaches 2 cups. So you have just used displacement. See? Science wasn't a waste of time after all!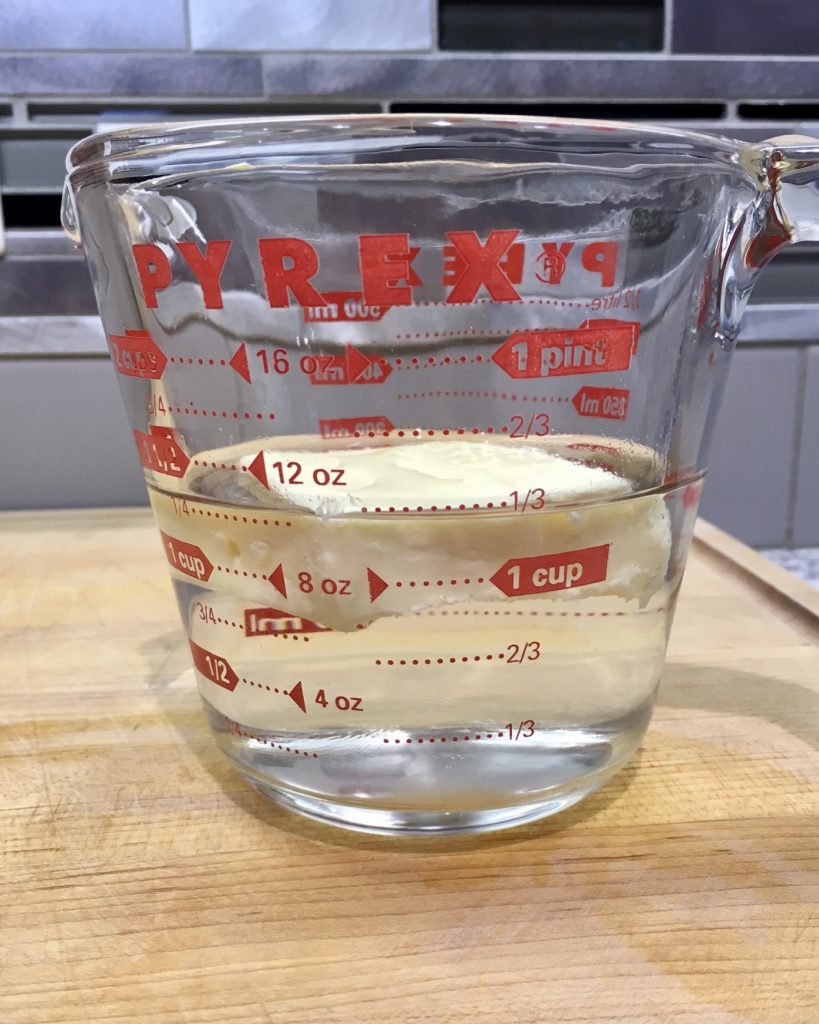 Pour out the water, it will roll right off. Remember, use very cold water, you don't want to melt the fat.
Cream the shortening with the sugar until it's fluffy using a hand mixer or stand mixer. Add the egg and molasses and beat well until smooth.
Add the flour mixture and continue to beat until incorporated. These cookies smell great even before they're baked. But don't eat the raw dough. That's what "they" say. Whoever they are.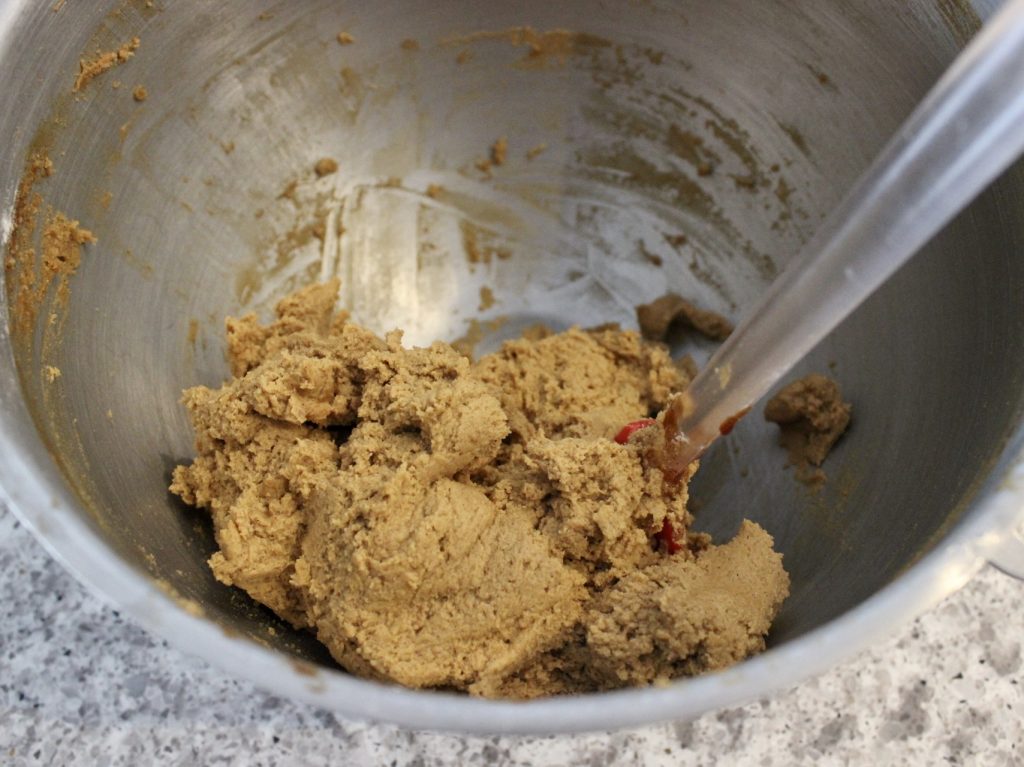 Roll into balls and dip each ball into sugar, then place sugar side up on a baking sheet about 2 inches apart. You'll need 2 baking sheets. Don't grease the pan but you can use parchment paper.
Bake in the centre and upper part of the oven for 12 minutes.
Cool on a rack.
Nothing like warm Gingersnap Cookies right out of the oven with some milk. You might also like Shortbread Cookies.
Here's the recipe:
Cookie Jar Gingersnaps
Gingersnap Cookies just like grandma used to make with the perfect crackly top.
Ingredients
2

cups

sifted all purpose flour

1

Tbsp

ground ginger

2

tsp

baking soda

1

tsp

cinnamon

1/2

tsp

salt

3/4

cup

shortening

1

cup

white sugar

+ extra for dipping

1

large egg

1/4

cup

molasses
Instructions
Preheat oven to 350 degrees and arrange racks with one in the middle and one in the upper third of the oven.

Combine flour, ginger, baking soda, cinnamon and salt.

Cream shortening and gradually add sugar, beating until fluffy. Add egg and molasses and beat until blended.

Sift dry ingredients over creamed mixture and beat until smooth.

Roll dough into balls and dip into sugar on one side. Place sugar side up on an ungreased baking sheet about 2 inches apart.

Bake for 12 minutes. Switch pan locations at halfway point if desired to ensure both sheets cook evenly.
Print Recipe
more cookie recipes